We broke up four years ago this week. Four years ago on Valentine's Day to be exact. Had you asked me that morning if i thought we would eventually get married, i would have said yes. If you asked me that night how i was going to survive the days and weeks and months to come, i would have told you that i didn't know.
The season that followed was incredibly painful. Lots of crying, lots of questions, lots of counseling. She lived in Los Angeles and i stayed away from the entire state of California for a year and a half after we broke up because it was just too hard.
Four years have passed and i've been single the entire time. i can't put a finger on exactly how or when healing happened but it did. Hope eventually returned and i live with hope now. Not hope for a relationship with my ex but hope in general. i look forward to sharing my life with someone but life can be good without romantic love. Life is good and life is worth living even now. i'm single but i'm not alone.
If you're single this week, please know that it's okay. Please know that "having a Valentine" does not define you. You are loved and deserving of love regardless of romantic love, regardless of your dating status.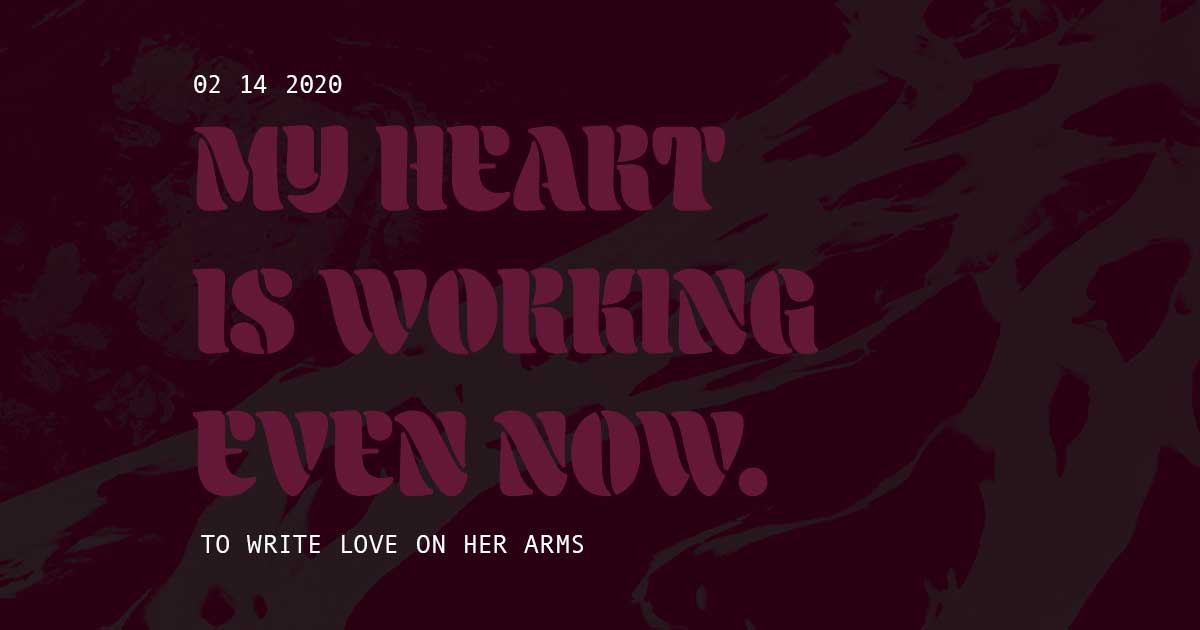 Love can come from so many places. My parents, sisters, and nephews love me and i get to love them. My friends love me and i get to love them. Every morning i get to wake up with my sweet pup Gracie. She loves me so much and having her adds so much joy to my life.
It's a different sort of love but i've been falling back in love with basketball. Even though i recently moved to Nashville, i still love surfing. i love quiet time with coffee as each day begins and i love walking Gracie just before dark. i love music and movies and shows and podcasts and books. It's taken a long time to give myself permission to value these things, to realize these are parts of who i am, to say heck yes to self-care.
i still believe romantic love is the coolest thing that happens on this planet. i still dream of having kids someday. But i won't believe the lies that show up in their absence. i won't believe there must be something wrong with me. i won't believe that everyone eventually walks away. i won't believe the shame of past mistakes. i refuse to focus only on what's missing.
My heart is working even now. My heart can be a force for good even now. Most of all, i will still participate in loving people and in being loved by other people. This world needs my love. And this world needs your love too.
If this Valentine's Day finds you feeling lonely or heartbroken, please know you're not alone. You matter. You are valued. No holiday can define you. If you're in pain, please know your pain matters and we are sorry for that pain. If you need help, it's more than okay to ask for help. Professional help in the forms of counseling and medication have helped me through the darkest hardest seasons of my life.
You deserve a support system as well. You deserve friends and family you can be honest with, loved ones who will meet you in your questions and your tears, people whose presence with or without words declares you're not alone, declares you are worth knowing. Single people are still wired for connection. Connection is available and necessary in every single season. People need other people.
So for what it's worth, from my story to yours, may this be a reminder that you can and will survive impossible times. Healing somehow happens. Hope and love, wonder and joy, they somehow show back up. Life is always worth living, even in the midst of pain. There is good to be found and you are something good, even on the bad days.
Please stay for the surprises. Please stay to live your love story.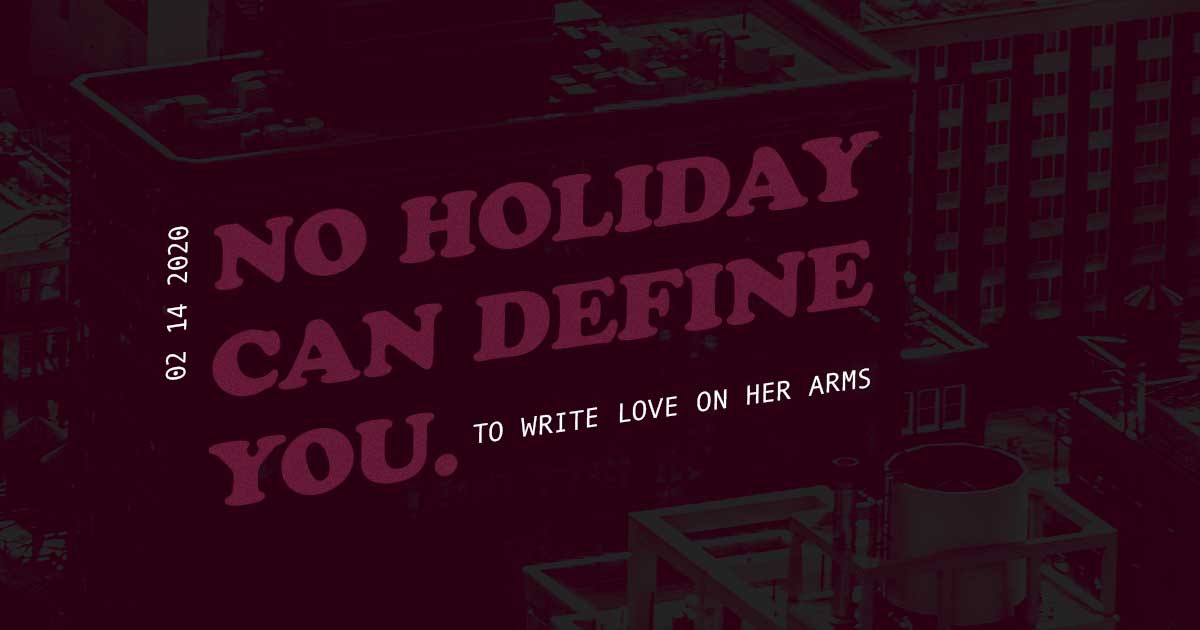 _______________
If you don't already have plans, we hope you'll join our founder Jamie Tworkowski along with other members of the TWLOHA team for the 13th Annual "Valentine's Day Doesn't Have to Suck" Twitter Chat, happening this Friday (2/14) at 8 PM EST. You can follow along and be part of the conversation by using #TWLOHAVDay.
And if you or someone you know is struggling, we invite you to use our FIND HELP Tool to locate free and reduced-cost resources in your area. Simply enter your zip code and select the level of care you're seeking. We believe hope is real and it's okay to ask for help. You don't have to face any of this alone.