This post is in honor of October being Pregnancy and Infant Loss Awareness Month. 
Nobody wants to talk about pregnancy loss. That's one of the reasons why they tell expecting parents not to share their pregnancy news until after the first trimester when the risk of miscarriage is significantly reduced. Recently, I've found myself discussing my family's experiences with pregnancy loss nearly every day. It's been helping me heal, and in addition to that, it has connected me to so many people who have lived through a similar brand of heartbreak.
Over the course of a handful of months, my wife had a miscarriage and then an ectopic pregnancy with severe complications that nearly took her life. In the aftermath, we each found ourselves floundering. Depression, listlessness, and a kind of misery I'd never known washed over me like a wave that refused to recede. I'm usually a "glass half-full" kind of person, but it was wildly difficult to find a silver lining in this particular dark, rain-laden cloud. I could barely put on my pants in the morning, never mind attempt to create music.
My wife was in an even worse place than me—which made sense. I'd nearly lost the great love of my life, but she'd hovered over the abyss herself and could've ceased to exist. Caring for our two-year-old kept us both on our feet, but in the quiet moments, we were adrift.
After a few months in this listless space, we decided to take a beach trip with friends in an attempt to do something "normal." While we were there, we felt the first glimmers of hope in many moons. We'd laugh a little, smile sometimes over dinner, take a deep breath and say, "Maybe we can come back from this after all." I wanted to bottle that feeling up and spoon-feed it to the both of us like a tonic—so I hatched a plan to record my next album by the ocean, with friends and family close at hand. The concept of Inside Voices was born at that moment. We'd all live in a house together, my dear friend Paul Hammer and I recording in one room, my daughter running in the grass outside, squawking at a seagull, my wife piloting our business from her little command post in the dining room, Paul's wife Fefa creating her art and wowing us all with her genius. Food and laughter would be shared, kites would fly high, and love would ring through the halls.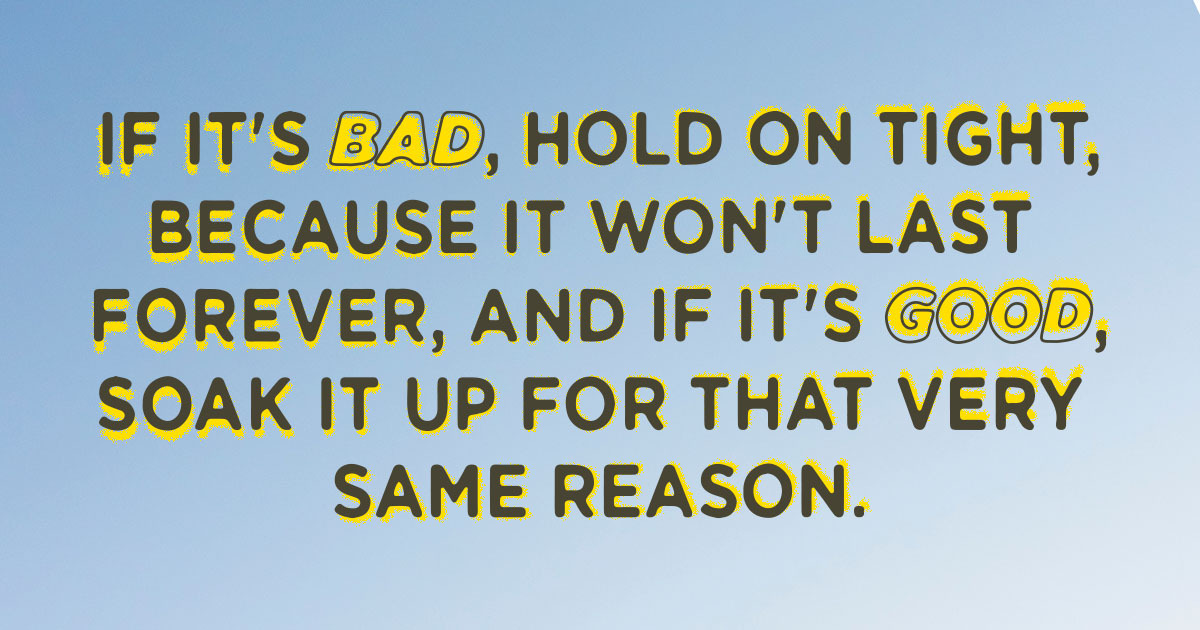 Many of the songs on this album focus on my relationship with my wife, and how my perspective of this great love has transformed since our story was nearly cut short. Telling those stories through my art has been an important part of the healing process for me. "You're OK" is a song pointed directly at my daughter. While we were up to our necks in a quicksand of misery and hopelessness, I'd often remind myself of the reality that every horrible thing passes and nothing lasts forever. I wanted to share this sentiment with my little girl in a way that would always be there, so that one day, when I'm not here to tell her, the song will serve as a reminder. And the truth is, we all need that kind of reminder sometimes.
If it's bad, hold on tight, because it won't last forever, and if it's good, soak it up for that very same reason.
I can't say that I'm all better. Pregnancy loss involves the death of a dream; a future that you prayed for is no longer possible. We desperately wanted another baby, but we don't have one. I may never get over the loss of that dream, and still, I do find it easier to move through my days now. I'm grateful that my wife is still with us, that we've been blessed with one healthy child, and that we get to keep writing our story together. Each day, getting out of bed becomes less daunting. And now, I refuse to keep silent about this pain. There's nothing shameful about pregnancy loss, and I will speak about my family's experience because just maybe it will make one person feel less alone.
I've been working as a recording artist for my entire adult life; we've been able to build an incredibly supportive community and I'll be damned if I'm going to let any of those folks suffer alone. Talk about it. Don't hold it in. Once I started opening up, I really started healing.
---
---
Depression has a way of making us feel incredibly isolated. We're here to remind you of the truth that you are not alone. We encourage you to use TWLOHA's FIND HELP Tool to locate professional help and to read more stories like this one here. If you reside outside of the US, please browse our growing International Resources database. You can also text TWLOHA to 741741 to be connected for free, 24/7 to a trained Crisis Text Line counselor. If it's encouragement or a listening ear that you need, email our team at [email protected].