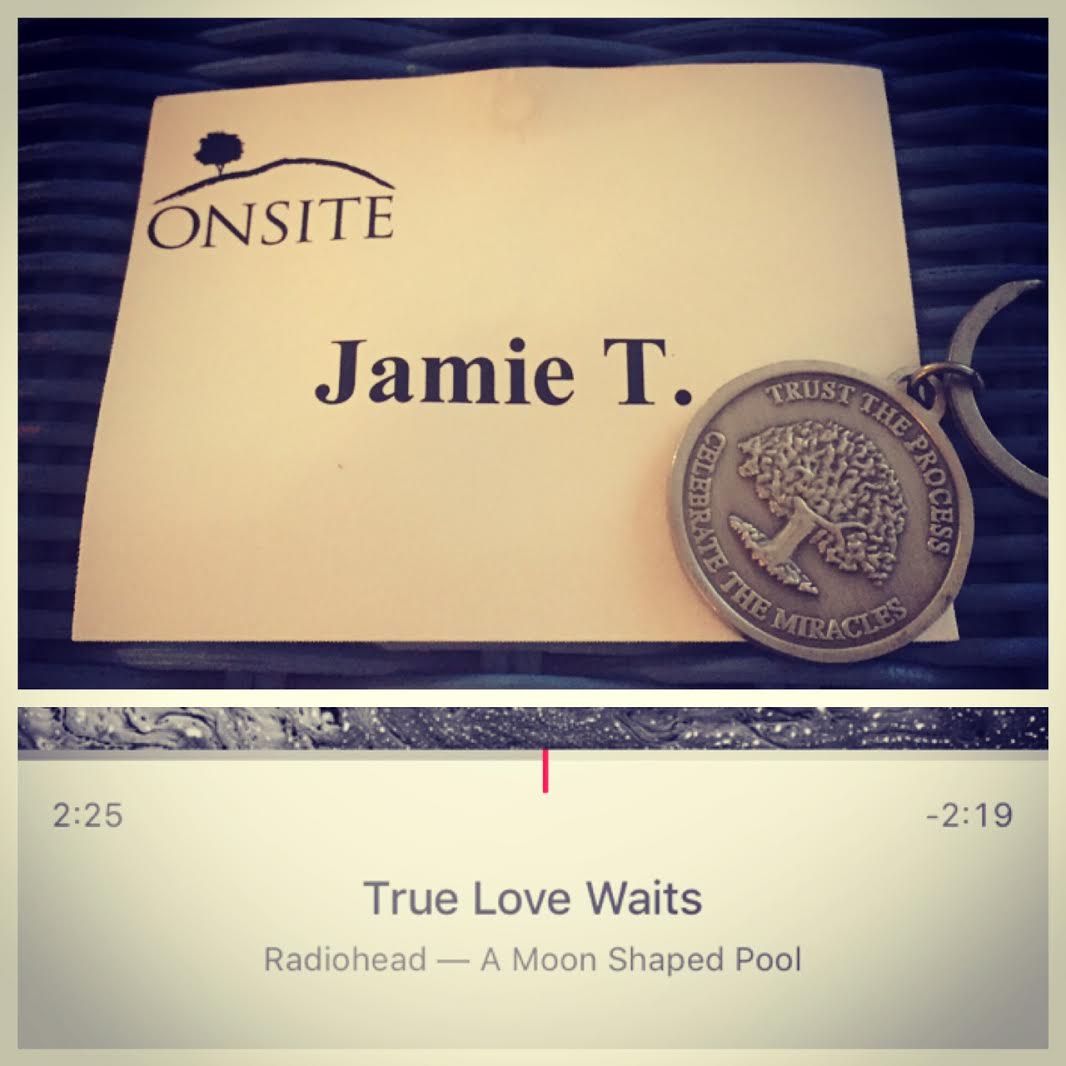 i spent last week at a place called Onsite, about an hour outside of Nashville, in the green hills of Tennessee. i was not "Jamie from To Write Love on Her Arms." i wasn't even "Jamie Tworkowski." i was simply "Jamie T," one of 45 people there to face my pain, there looking for healing. We turned in our phones and agreed to trust the process.
i spent the majority of the week with nine strangers who became fast friends. We were young and old, wealthy and not, from east and west and middle states as well. Our stories involved buried pets and buried children, distant fathers, sexual abuse, affairs, divorce, drugs, alcohol, and sex addiction. The room was haunted pasts and uncertain futures. We were also wise and kind, compassionate and talented and hilarious. We were hoping for change and choosing to stay alive.
Our group was led by a 71 year-old therapist from Naples, Florida. A little old lady from the land of little old ladies, she turned out to be a giant. We also called her a ninja and a wizard and we literally trusted her with our lives. She told us that all pain comes down to two things:
"Am I good enough?"
Abandonment.
While i was away, Radiohead released their new album, A Moon Shaped Pool. The final track is a song called "True Love Waits," which the band first performed at a concert in Brussels in 1995. This means it took 21 years for a proper recording of the song to make its way into the world. The song hinges on the same idea that sent me (and most of us) to therapy: "Just don't leave. Don't leave."
i wish i could say that my week away was all the surgery i needed, but that would not be true. Perhaps my "aha" moment is to come. Perhaps there is no moment, just the slow and difficult journey through our stories, and those million dollar questions, "What do I do with my pain?" and "How do I let go?"
My week in Tennessee taught me this: You deserve to be honest. Royally, entirely, completely honest. And you deserve to be surrounded by acceptance and love and support, people who remind you what's true and help you see what you forgot. Listen to the little old lady who asks what you believe about God and what you believe God believes about you. Notice that you feel safe among the misfits. Notice you feel at home on the front porch with the treatment center veterans. The truth is that we're all broken people. We're all stuck in moments. And we're all more than that as well.
Here's to Group 3 and Room 43 and horses standing still.
Peace to you.
jamie
*****
To read more of Jamie's writing, order his New York Times bestselling book, If You Feel Too Much. To learn more about Onsite, visit onsiteworkshops.com and check out Donald Miller's book, Scary Close.