People have different reasons for wanting to die. Due to different life situations such as trauma, a sense of failure, depression, or severe health issues, they tend to think about and consider suicide. But here, I am going to focus on depression as a major cause for suicidal thoughts, as I have gone through this experience myself.
My depression started at a young age and has plagued me ever since. Even after creating what I thought was a perfect life, complemented with a great job and peaceful surroundings, I still wanted to die. In an attempt to escape depression, I would exhaust what I thought were my only options. I tried changing the way I lived and thought, meditating every day, joining various groups, volunteering in nursing homes—which was extremely rewarding—but nothing I did cured the overwhelming hopelessness. Rather than take medication, I took extreme measures. I gave up money entirely like an ascetic monk for about six months—perhaps I believed that money was the "source of all evil." I lived homeless with my dog on the streets of New Orleans performing for money, eating discarded leftovers, sleeping on park benches (because homeless shelters don't allow dogs), and train-hopping to Chattanooga.
I shaved off my eyebrows as another ascetic practice, thinking that perhaps my vanity was the source of my depression. It was during this time that the Modern Family team called me in to film an episode and flew me from wherever I was to do the show in California. They were nice enough to keep me in the episode even though I had no eyebrows. (I have never seen the episode, but I can imagine my fake eyebrows look funny.)
Eventually, I settled in Utah, got into a college, and started a CNA job, helping people and doing good in the world. Nevertheless, nothing could appease my depression. About six years ago, I started smoking weed, hoping that it would help me focus on writing. Those six years went by too quickly. I did write, but never quite finished anything.
My point in telling you this story is to convey how I tried literally everything I could think of, even the Landmark Forum, in order to rid myself of depression. The people that need medication are the ones who so often reject it. I understand it. I tried everything I could to avoid taking it. It was hard because it clashed with my principles. I believed that medication would inhibit my true self, but frankly, whatever true self I was holding on to was not worth having.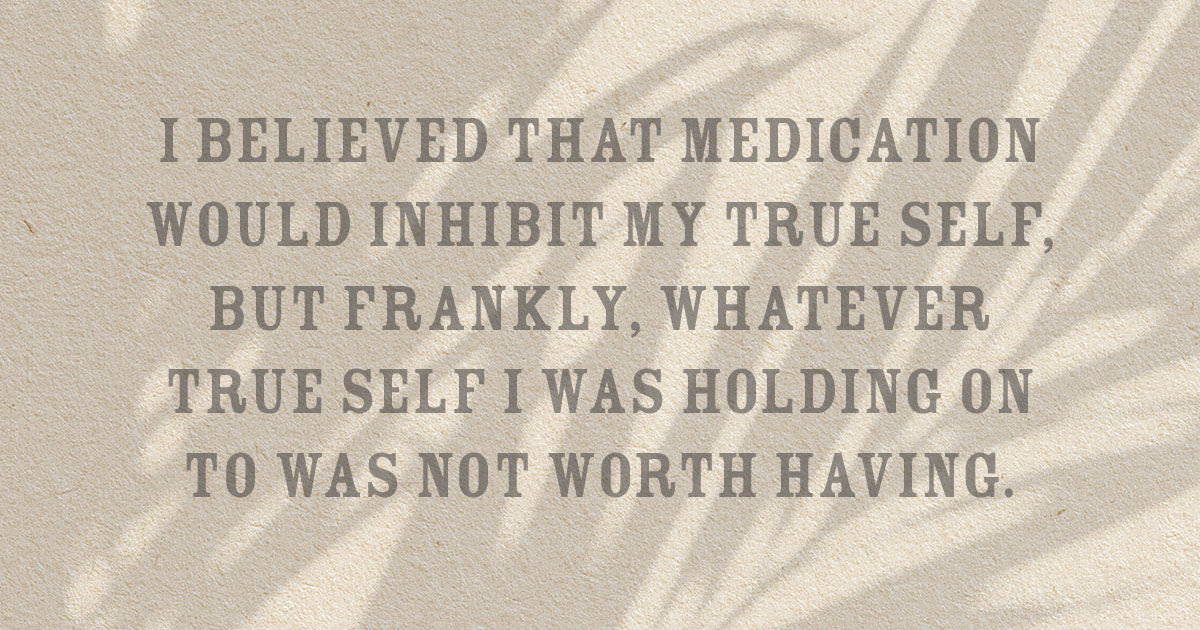 Even now, with medication, I struggle. Depression still directs my mind to the "what if" of suicide. Even when I am in an impossibly happy situation, like I was the other day doing promotional photos at my job, I still sometimes feel the burden.
I can understand why people consider suicide or even ultimately choose suicide, especially when I look at the current state of the world—mass killings of people and animals, neglect and homelessness, elderly people being unwillingly placed in nursing homes with bad conditions, dogs put down in piles—but you can choose to be a person who doesn't neglect these things. Yes, suicide exists, and it's there for us to choose, but there are other choices too. Every individual is different and has a unique path, you need to find your own version of beauty, virtue, and salvation. You can choose to search for something that works for you, that helps you stay.
This piece was edited by Binod Paudyal and Becky Ebert.