This post talks about suicide in detail. Please use your discretion. 
Last summer, I had a breakdown. There. I've said it. A breakdown.
My friends, my family, and my colleagues were all surprised. Shocked, even. I was surprised and shocked, too. But I shouldn't have been. I should've seen it coming. It's been coming for a long time. I've just been running.
Running to far-flung places. Chasing dreams. Chasing the career, the friendships, the relationships I wanted. Running away from anything and everything. Refusing to confront the looming darkness not far behind. I spent so much time running that I lost sight of what I was running towards. Not daring to stop lest I had to face the fact that I was adrift. Directionless. Aimless. Lost.
For almost as long as I can remember, death has seemed a comfort to me. If I felt sad, anxious, or afraid—imagining the ways I might die was calming. If I couldn't sleep, I'd imagine it. If I failed at something, I'd imagine it. If I let someone down, I'd imagine it.
There were so many ways. I'd fantasize in great detail. Something natural seemed to fit best—the sea perhaps? The cliffs? But if that was unachievable, there was always the little bag of pain relievers in my bedside drawer. Just the right amount. Meticulously maintained, replaced, and checked for 15 solid years.
Knowing those options were there and CHOOSING not to take them was a superpower. I had control.
Until I didn't.
Until the time came when I lost sight of myself in the dark and suddenly those options weren't choices anymore, they were certainties. I was going to take one or pick one. I was going to die.
Until that point, I had faith in my brain. I dismissed my dark thoughts and constant suicidal ideation as "silly" and "self-indulgent." If I was really unwell, surely someone would've noticed? Surely I'd never experience even a glimmer of happiness? Surely I wouldn't be able to hide it this well?
I was in denial. For 15 years.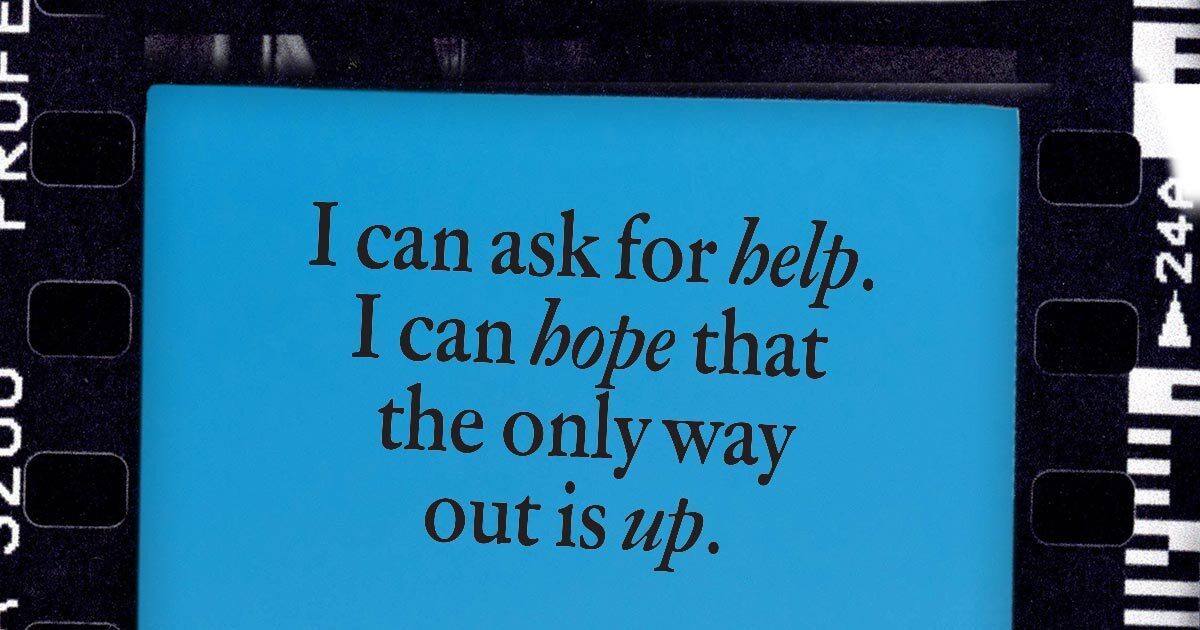 I'm writing this now, so I didn't do it. I didn't choose death. But this time it didn't feel like a choice. It didn't feel powerful. It felt like failure. I really didn't want to stay. But, unbidden, came thoughts of my family. Flashes of the pain caused by a close companion's suicide attempt. Thoughts of my friends and my dog. They held me at the brink. They clung to the back of my clothes as I leaned over that precipice. For just long enough. Just long enough for the darkness to lose some of its intensity.
I'm starting to realize that I can't always trust my brain. And for the most part, that is a terrifying revelation. I can't trust that if things get dark, I won't reach for the stash of pills. That I won't be drawn to the terrible pull towards the sharp cliffs and churning waves. That I won't jerk the steering wheel sideways in the direction of an unforgiving wall.
But it's also a tiny bit liberating. If I can't trust my brain to keep me safe, perhaps I can't always trust it to be honest about me either. Maybe some of the things I have tortured myself with over the years aren't true.
So although I've never felt more powerless over the last few months than ever before and I've reached the lowest point—I can ask for help. I can hope that the only way out is up.
---
Whatever you are facing, there is always hope. And we will hold on to hope until you're able to grasp it yourself. If you're thinking about suicide, we encourage you to use TWLOHA's FIND HELP Tool to locate professional help and to read more stories like this one here. If you reside outside of the US, please browse our growing International Resources database. You can also text TWLOHA to 741741 to be connected for free, 24/7 to a trained Crisis Text Line counselor.