I've been sad again these past few months. Given I struggle with depression, it is not unusual for me to experience subtle, underlying sadness often. Perhaps then, I should clarify. I've been struggling with profound sadness again these past few months. The profound visits me less often, but it is problematic when it arrives.
On what will seem like an unrelated note, I am active on social media. Stay with me here—I promise you this is going somewhere.
This past week I posted a short, simple video clip. It featured a gentle sunset in the background, with a message just as short and sweet as the nine-second video clip itself. I wrote, "Share anything you need to get off your chest in the comments. I'll delete the comments within 48 hours."
And say what you will about the sadness in the world, but my word did this simple video reveal something so powerful to me. Among the comments, I saw so much of my own same profound sadness as people spoke of their struggles with pet loss, parental trauma, relationships in distress, gender dysphoria, insecurity, self-hatred, and more. And yes, I felt such strong empathy for so many of the people that shared their hearts with me.
But what spoke to me louder than even their own profound sadness was the trust I was witnessing. The willingness to share, to speak, to be seen and heard. A total stranger asked them to unload some of their deepest hurts and regret, along with some of the very origins of the trauma many of them are still processing—and they did so in abundance. They shared, they spoke, they were seen and heard…in abundance. They did so with some fundamental trust in a stranger who seemed well-meaning. They did so with just a little faith, and I find that faith inspiring.
I think that inspiration is important.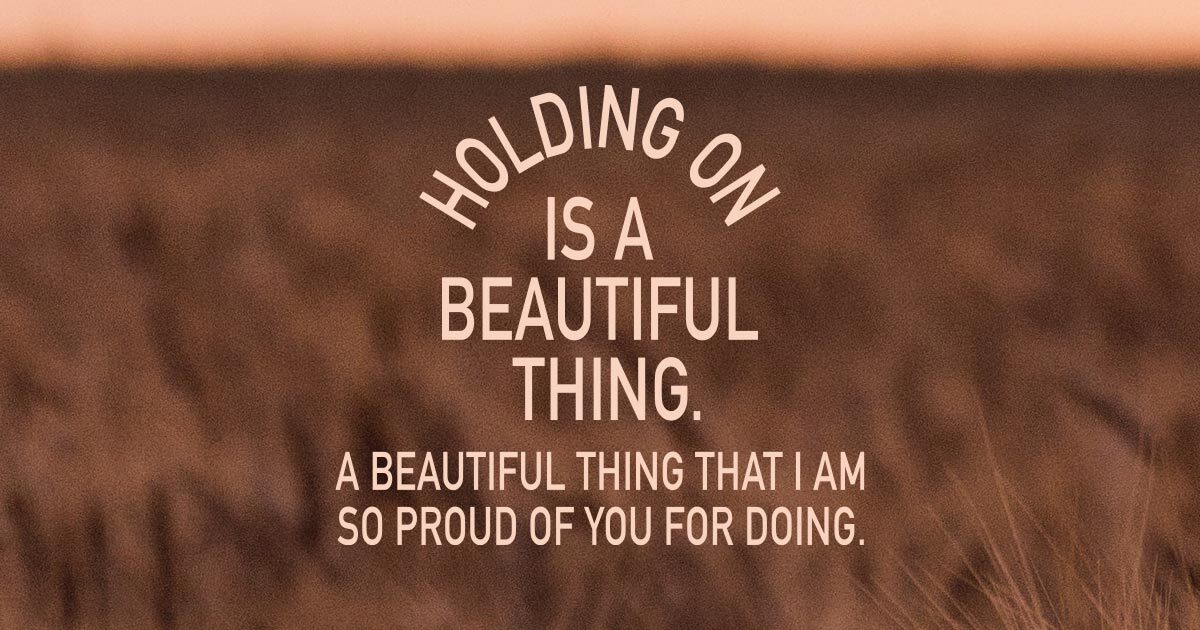 To those people who trusted me, as well as to anyone else willing to hear it, I want to offer a method that works incredible but tiny wonders amid my own bouts of profound sadness.
Search often for the small, the simple, the weird, the inspirational, or the love-driven moments in life.
When a cat you love (or even a stray cat you don't even know!) nuzzles into your neck or hands with such wild, loving abandon. When a child you know begins to read by themselves for the first time. When a friend makes you belly-laugh. When a tiny piece of social media makes you smile for a moment. When the sun rises (or sets) and you feel that moment of calm. Search often enough, and you will find these moments.
Please do not misunderstand me, friend. I do not intend to promise that these moments will rescue you altogether. I do not intend to promise that these moments will pluck you at spectacular speed out of your bouts of profound sadness. I do not intend to make promises about where your heart is at right now at all.
I am just pointing out my discovery that when we search for and find these small, simple, weird, inspirational, or love-driven moments, it is just ever-so-slightly easier to hold on.
And my friend, holding on is a beautiful thing. A beautiful thing that I am so proud of you for doing.
---
Depression has a way of making us feel incredibly isolated. We're here to remind you of the truth that you are not alone. We encourage you to use TWLOHA's FIND HELP Tool to locate professional help and to read more stories like this one here. If you reside outside of the US, please browse our growing International Resources database. You can also text TWLOHA to 741741 to be connected for free, 24/7 to a trained Crisis Text Line counselor. If it's encouragement or a listening ear that you need, email our team at [email protected].