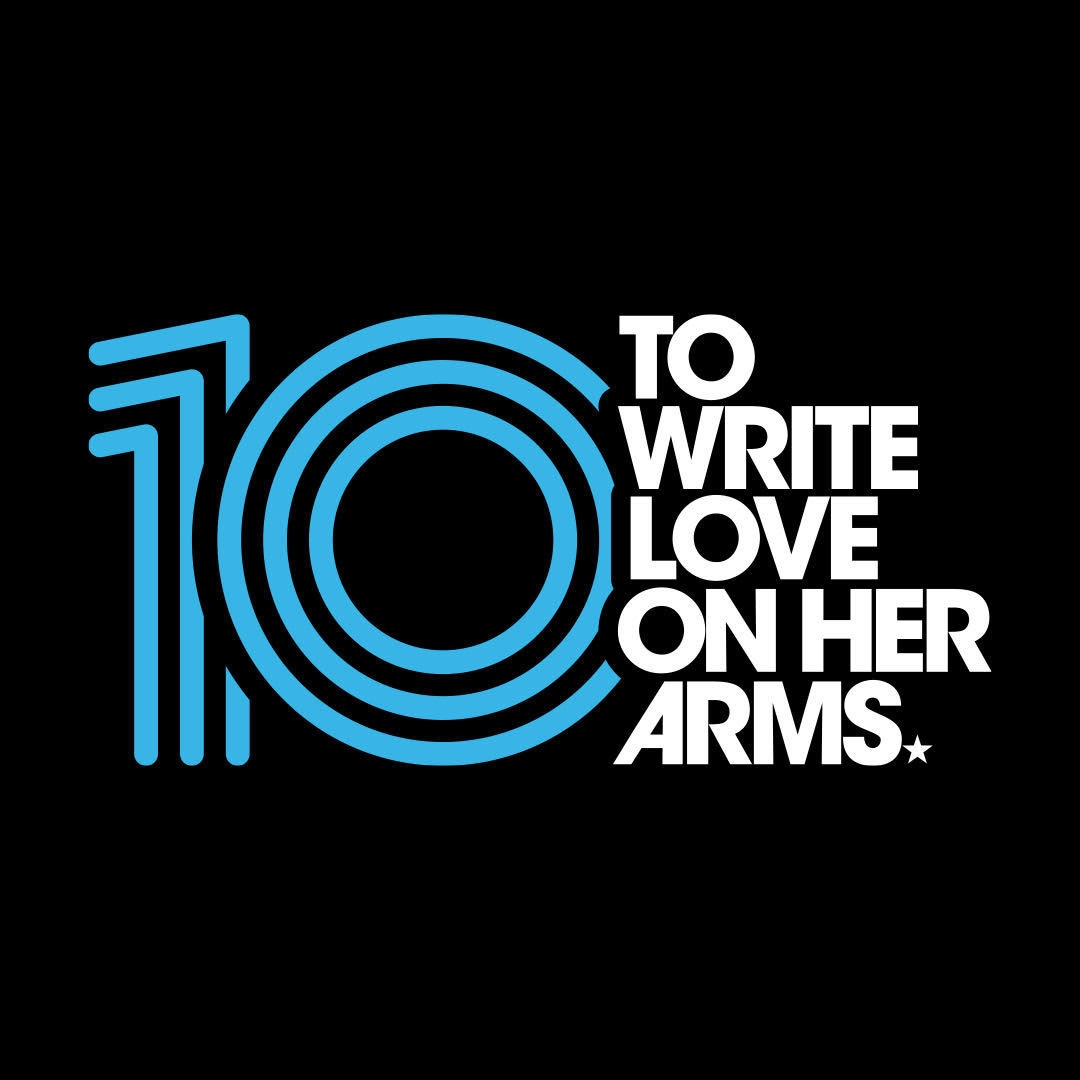 On March 30, it will have been 10 years since our friend Jon Foreman wore the very first TWLOHA shirt on stage at a Switchfoot concert in Boca Raton. At the time, he was supporting a friend who was helping a friend. It would fast become a bigger thing, and not for any brilliance but because so many people could relate to the story of Renee Yohe. People felt a sense of permission in learning of the struggles of another. Maybe they could share theirs. Maybe they were not alone. And somehow now we're closing in on 10 years. A decade of pointing to hope and help, a decade of breaking the silence.
We're going to spend some time celebrating our journey and our history, the surprising open doors. We'll look back and we'll be thankful and we'll also look ahead. And we're definitely going to celebrate. Because if one person chose to stay alive, that is worth a celebration.
We'll treat March 30 as our birthday, celebrating online with folks all over. We'll do it in person a few nights later, Saturday, April 2, at the House of Blues in Orlando. The event will be an extra-special version of our HEAVY AND LIGHT format, "an evening of songs, conversation, and hope." Everyone in the room will leave with a list of resources, people and places they can turn to for help.
Our friends Jon Foreman (of Switchfoot), Matt Wertz, and Renee Yohe (of Bearcat) will be there, along with spoken word poets Sierra DeMulder and Tonya Ingram.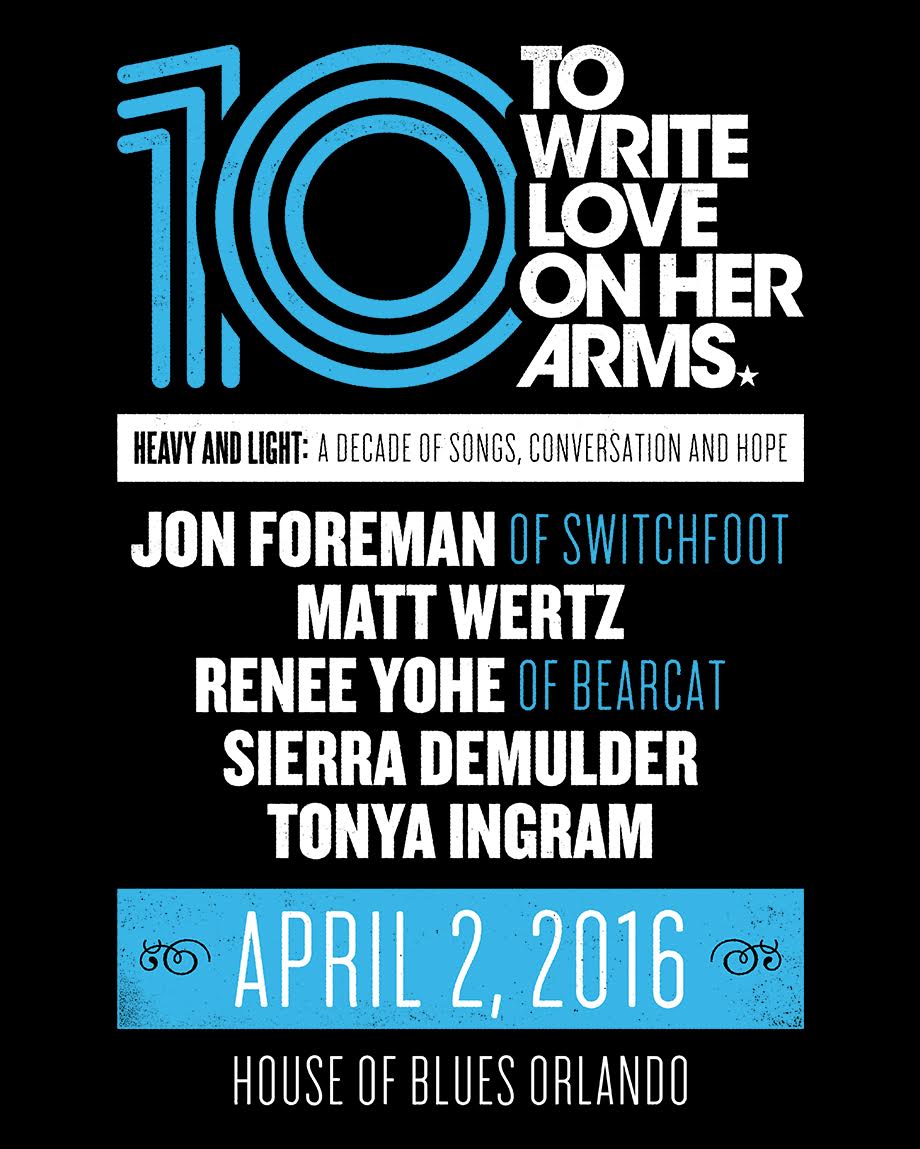 Tickets are now available! We would love to see you on April 2 in Orlando.
A lot of people are already excited. We've heard from folks across America and around the world who are planning celebrate with us. Join the #TWLOHA10 conversation on Twitter and Instagram.
Finally, thanks for your incredible support. We are humbled and amazed when we look back at the last 10 years and this work we get to do. You've made that possible and we're forever grateful.
Peace to You.
Jamie