This piece talks about suicide and suicidal ideation. It also briefly mentions sexual abuse. Please use your discretion. 
The first time I noticed myself struggling was in middle school. I would doze off in class and daydream about how it would feel to jump off the roof I was staring at through the window—or how many pills it would take in order for me not to wake up the next morning. I knew these thoughts weren't necessarily "normal," but they were the "normal" I was used to. The first time I self-injured, I was 12; it became a dangerous coping mechanism that has followed me every day since.
My childhood consisted of going back and forth between three houses—one with an alcoholic dad and a step-brother who sexually abused me, another with an emotionally absent, bipolar mom, and the third was a relatively stable house with my grandparents.
For as long as I can remember, things have been hard. I never imagined making it past my 18th birthday. Why? Because I didn't want to live. At the age of 20, I hurt myself and took a bunch of pills. That night, I went to sleep hoping I wouldn't wake up. Obviously, I am here writing this to tell you that I did indeed wake up the next morning. It was a month later when I told those closest to me what had happened. Their reactions proved something I had long believed untrue: My life was worth fighting for. That I mattered. 
Even since that epiphany, I don't think any day that followed has ever been easy. Every day is a battle. Sometimes I want nothing more than to self-harm and isolate myself. I still think of different ways to die and I find my brain fantasizing over what moment might look and feel like.
However, there are days that I don't want to miss.
I recently graduated college and started a job as a social worker. I found a family to babysit for that has turned into the family I never had. I began trauma therapy and connected with people who believe my story instead of dismissing it. I discovered my love for flavored iced coffee, watching sunsets, singing at the top of my lungs to songs at full volume with the windows rolled down, and gut-wrenching belly laughter that makes me have to pee.
I found reasons to keep going because there are moments I don't want to miss out on.
I found that I have so much love to give and have a dream of becoming a foster mom one day.
I want you to find a reason to keep going, too. Whether it's someone's smile you can't imagine not seeing, a song that makes you feel alive, an indescribable feeling you get when you are with someone you love, or an ice-cream flavor you just have to buy every grocery-store trip because it tastes that good.
There are so many reasons to stay another day (and another and another)—so much beauty in this world. Stay to find it.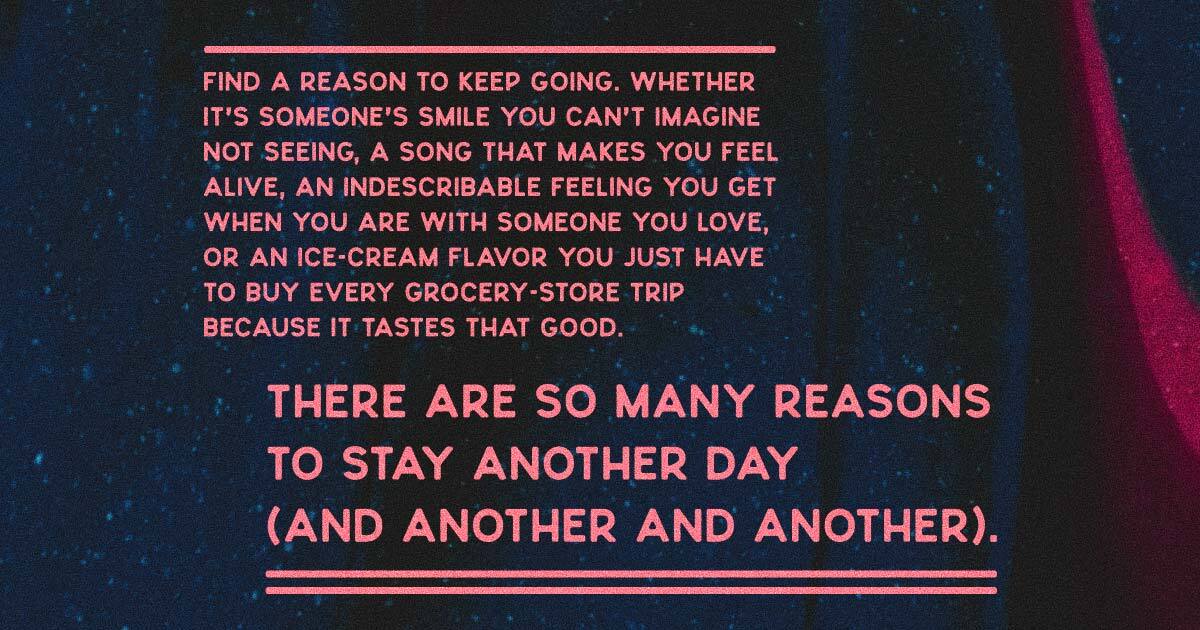 ---
Lauren is a passionate social worker, an avid reader, and a strong empath. She's an advocate for social justice & mental health, and believes everyone deserves to have their voices heard. Lauren is an enneagram 9, an introverted-extrovert (yes, they do indeed exist), and an ENFJ on the Myers Briggs. You can follow Lauren on social media here.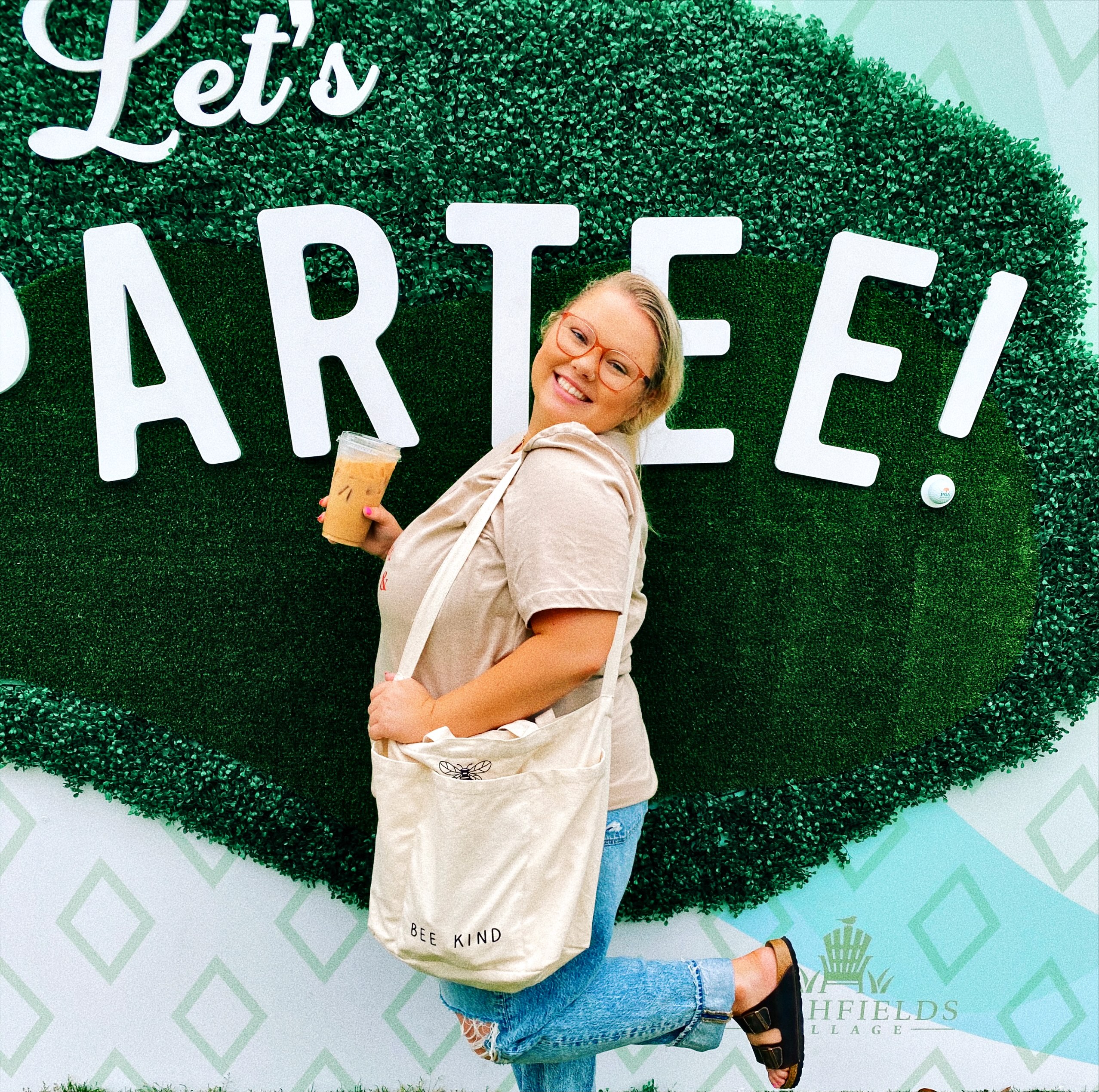 ---
Whatever you are facing, there is always hope. And we will hold on to hope until you're able to grasp it yourself. If you're thinking about suicide, we encourage you to use TWLOHA's FIND HELP Tool to locate professional help and to read more stories like this one here. If you reside outside of the US, please browse our growing International Resources database. You can also text TWLOHA to 741741 to be connected for free, 24/7 to a trained Crisis Text Line counselor.