The topic of suicide and detailed attempts of suicide and self-harm are discussed throughout this piece. We ask that you use your discretion.
Seven Charles Thomas Bridges. The name may not ring a bell for some. His story may not, either. But, his name sits in my mouth now, often. Seven Charles Thomas Bridges was ten years old. "Ten years old" is referenced in past tense, because Seven Charles Thomas Bridges of Jefferson County in Kentucky, died by suicide after hanging himself. Seven Charles Thomas Bridges was bullied in school. I had to sit with the story in my pit for sometime, chewing on what it meant for a boy that young to know and understand what it feels like to no longer want to live for things; that a boy so young could decide on his own that living with what may lay ahead would be far worse than dying with whatever was present in his now. Such a thing, tiny hands, and the effort required. I can feel how palpable the sound might have been, because the cries felt, felt like those of my own. Cries loud enough to reverberate through all of my bones. And these cries are not mine or Seven's alone. The cries of Black voices treated as distant cries unheard, the echoes as silence, has become far too normalized. Another casualty lost in what can feel like a silent war against Blackness, with school systems, police forces, and the medical field all complicit in the deafening quiet that comes when Blackness yells into the space, only to be met with the chagrin of distrust, mistreatment, and utter despondency; a community gripping with a lack of preparedness in dealing with the suffering of those it has yet to fully understand.
It saddened me, to read of his parents, who went to the school, had complained, and complained, and yet, nothing. Parents, who found their son, body limp inside of a closet. Parents who, instead of raising money for college tuition, for summer camp, for swimming lessons, have had to raise money for a lawyer and burial costs. Can money recoup a loss? What is the proper way to replace bones, body, mass? There is time to be accounted for that a calendar will never survive. We are not supposed to outlive our children. This is what we are taught and told; that their grieving is the sacrifice made for the raising done in their name. But, what to do with the reverse? Where are the instructions for rebuilding a heart whole again? His death reminded me of my own feelings about what it means to be Black, young, and afraid. His death, made me think of my own dying of a sort; how our youths are sometimes shattered and broken about by a world that sees us as less than. And our parents, who have been given neither tool nor remedy to sufficiently know or understand the complex and nuanced conversations surrounding depression, are left scrambling to make sense of the vacancy. My mom never knew what younger me went through, what it took to process what felt like a never-ending trauma. A younger me wanted and needed what Seven may have needed, but could not find: hope.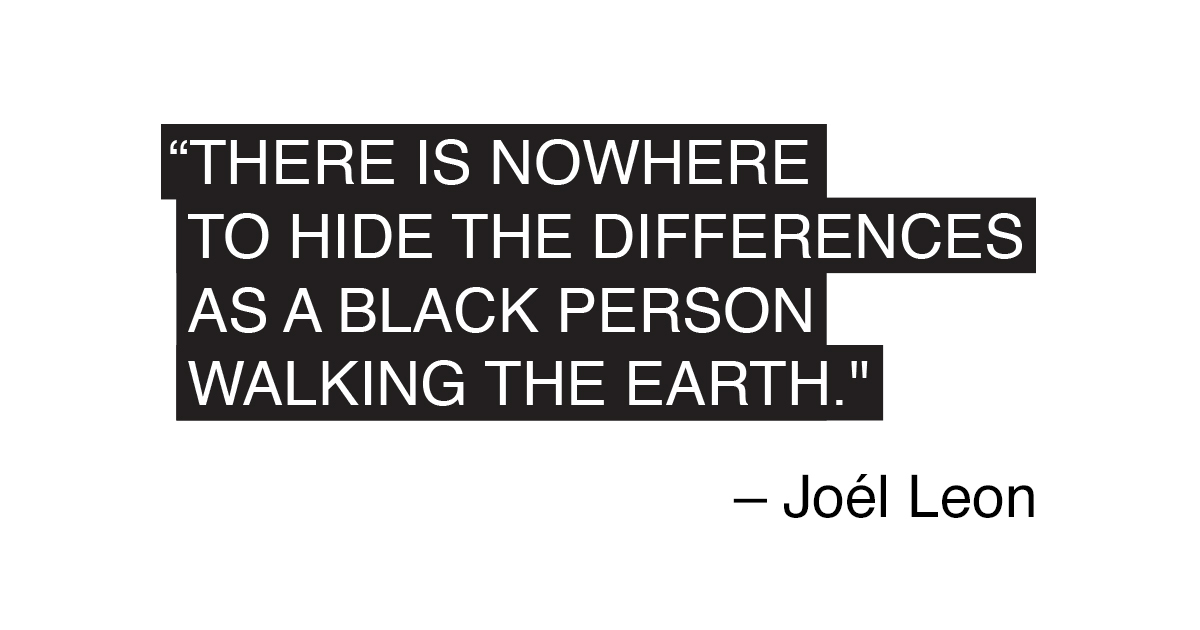 The journey through my own dealings with bouts of depression and suicidal ideations started as young as I could remember, me with no language or labels to affix to a tender pain I would grow to chew on for years: in elementary school, gently prodding and poking my belly with kitchen knives anytime I felt mad or hurt over something I could not explain away; in college, filling the tub and sink with water in my dorm room, while setting a chair up in the middle of it, wondering which way would be less traumatic for me to leave. There would be other times, more thoughts, but always me searching for a language or answer languid in tone and texture, always boiling to a fever pitch, because an answer to any of it felt too far out of reach.
The conversations surrounding mental health in the Black community tend to get drummed down into a whisper; it becomes the uncomfortable silence at the dinner table when the name of a loved one too far gone to be brought back home comes up in a way that stirs the air. It is common knowledge that the Black community doesn't as much talk about mental health, but talk around it—roundabout conversations where words are opaque, a feigned obtuseness about the violence of spirit, of the breaking that happens when being born into a faulty system that has historically conspired to keep you lower than. There are layers to Blackness, layers that make needling the issues down to a core approach that tackles how just the sheer idea of Blackness and being Black is, incredibly difficult. In and of itself, part of what pervades the difficulties in discussing the mental health of the Black community is the lack of a singular causation to the afflictions we face. And, with that, there is nowhere to hide the differences as a Black person walking the earth. You are born into your skin, which can feel as much as a salvation as it can be a prison.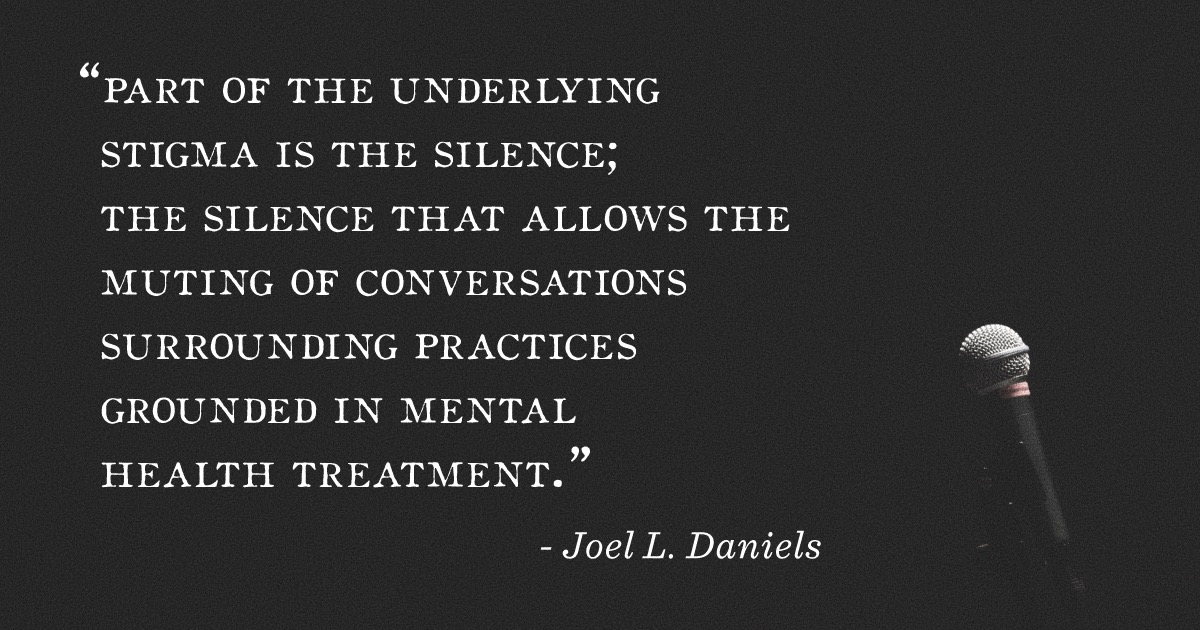 Part of the underlying stigma is the silence; the silence that allows the muting of certain discussions and conversations surrounding practices grounded in sustainable approaches to mental well-being and mental health treatment. The conversation is complex, is nuanced, and touches on many reasons as to why the topic of mental health has, at times, been taboo: access, being one of the main barriers. And not just access to appropriate help: therapists, psychiatrists, clinics, medication, etc. But "access" also in the way we can use language to properly convey what it is we feel, and the ability to find and have safe spaces where those feelings can be addressed without backlash from the community. Do we know what access Seven had to professionals in his county? Did the school he attended offer any help with regards to a guidance counselor trained in conflict mediation or, at the very least, someone in the school who would be able to refer Seven and his parents to a clinician better suited to handle whatever he struggled with? Grappling with how access is given, and the barriers to access, allows for more of an understanding of how we can better engage.
More Sevens' should not have to die for us to take a closer look at how we talk about mental health, not just within the Black community, but in ALL communities. There are countless other stories of Sevens' in different counties, districts, towns, and cities, all over the U.S. We do not only fail ourselves, but our children, when we do not take the time to look at the spaces or rather, lack of spaces, that allow the proliferation of a real dialogue centered around treatment and access. I spent years looking for, grasping for anything that resembled a model of some sort that I could point to on the spectrum to help me cope, to help me manage. We are finally seeing conversations happening in our community that look to bring these issues to light, to help us construct better platforms. We have all been somewhat complicit in creating the lens for how Blackness is viewed, a lens that at times lacks real range or room for plurality. Our job is to create a semblance of safety and balance for those who do not have a way to ask to be saved, to be helped. Seven deserved better. We deserve better.
All of us.
If you or someone you know is struggling, please reach out by visiting our FIND HELP page for free or reduced cost resources in your community. You are not alone. You are worthy of hope and help.
Hear more from Joel in his TWLOHA Podcast podcast episode: It's Hard Right Now But It's OK. He opens up about growing up without the language to talk about mental health, what happened when he called a crisis helpline, how writing has helped him start important conversations, and what his daughter is teaching him. Listen here.
Joel L. Daniels is a writer, performer, actor, MC, and father. His book, A BOOK ABOUT THINGS I WILL TELL MY DAUGHTER, is available now.
---
We have learned from the Black Emotional And Mental Health Collective that "Black people are 7 times more likely to live in areas with limited access to mental health care. There is a shortage of black mental health providers, and only a third of Black people who need mental health services receive treatment."
We have to keep talking about the mental health effects of systemic racism and discrimination. For mental health resources created by and for Black people, click here.