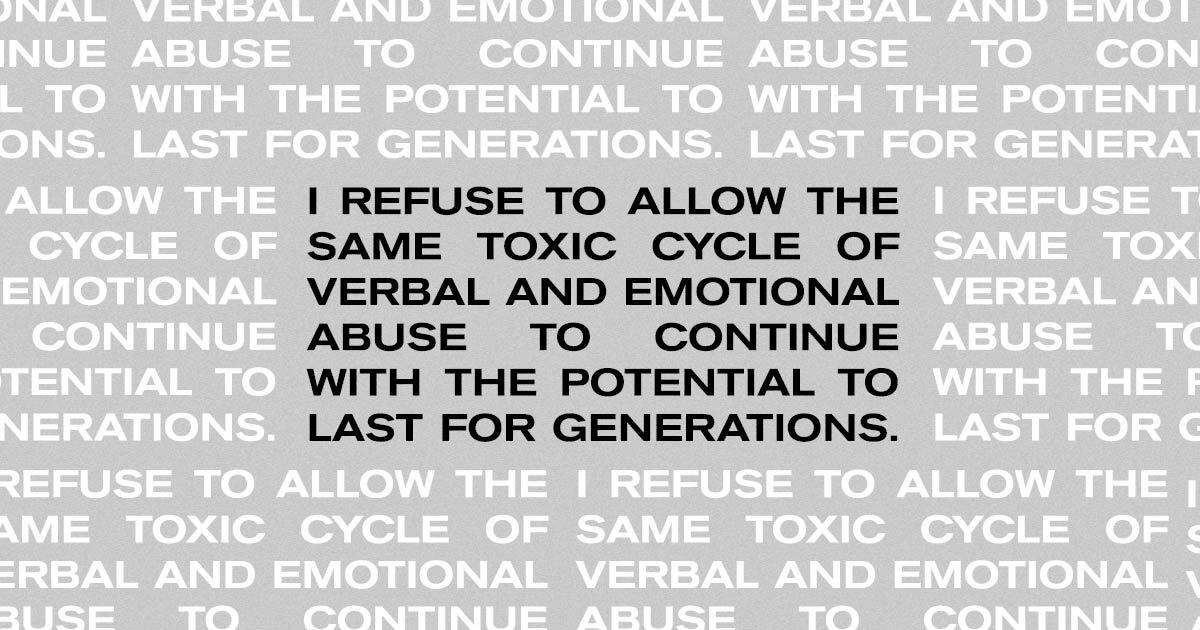 Growing up, nothing seemed out-of-the-ordinary. I had a two-parent household in the suburbs, siblings, a house full of pets; I never knew life could be much different. My earliest memories of my parents place them within the confines of their jobs. With both parents working full-time, I found it increasingly difficult to create an emotional connection. I remember tagging along with my mother as she cleaned houses, and how those days felt like an eternity but otherwise looked like a six-year-old spinning around in an office chair whilst pretending to answer the phone.
From a very young age, there were two crucial lessons made apparent to me:
My parents worked tirelessly to provide for my siblings and myself.
Work was stressful.
Over time, what I deemed as my father's "stress" warped into more harsh and passive tones. He would say, "I love you" on occasion, but it was always conditional. My grades and achievements in sports were never on the receiving end of his praise. Instead, the brief times we saw him outside of work we were met with a man full of bitterness—as if my siblings and I were the cause of his shortcomings.
Day after day, my father's words pierced the air and were soon followed by bribery and manipulation to keep me on his side. I began to believe what he said: I wasn't thin enough, ambitious enough, and didn't have any friends. I started to think that he was right and began to blame myself for our less-than-perfect life. These thoughts and the pressure of keeping everything together surrounded me like a thick fog.
As a result, my suffering self-image impacted my friendships, performance in school, and how I viewed authoritative figures. I was never able to hang out with my friends past a certain time, even as a young adult, because he demanded to know my whereabouts at all times.
It wasn't until much later that I saw his "strict parenting" for what it truly was: verbal and emotional abuse.
I realized that I could no longer bestow that control to him. My life had to be my own, and I was done remaining silent while he attempted to alter the trajectory.
This is not simple, nor is it an overnight task. Maintaining a healthy and balanced relationship with the family members who have created a sort of trauma within me is one of the most difficult, yet courageous things I have done—and am still in the process of doing.
I recognize that the most counterproductive thing I could have done was practice and express the same resentfulness toward myself and my future children. Instead, I refuse to allow the same toxic cycle of verbal and emotional abuse to continue with the potential to last for generations.
I know I will likely never be on the receiving end of an apology from my father. There is a part of me that may always remain curious as to why he acted the way he did. But identifying his behavior as abuse, and accepting that I can never travel back in time to my childhood to change that, has allowed me to heal and move on as much as I can. Even more so, I now have a firm foundation for how healthy relationships are supposed to look and how joy can be found in those spaces.