Kicking Off Warped Tour: Why We Raise the TWLOHA Flag Each Day
Whether you've been supporting To Write Love on Her Arms for months or years, there's a good chance you've heard us mention the Vans Warped Tour. It holds a significant place in our history, it's part of our identity—it's where we met so many of you.
Today, Warped Tour begins its last trek across North America. For the last two decades, people have been attending Warped Tour to share in their love of live music and to experience moments that make them feel alive. And for more than half of those years, our team has been present with the sole purpose of reminding everyone in attendance that hope and help exist. This year will be no different.
In honor of the final tour, we asked our founder to share his thoughts on Warped Tour and what it has meant to TWLOHA. Here's what Jamie had to say:
"We've had the privilege of being part of every summer of Warped since 2007. Those hundreds of sunny summer days have allowed us to introduce our mission and our message to tens of thousands of people.
For the last 20 years, people have been coming to Warped Tour to see their favorite bands, to sing and scream words that feel true, and to feel less alone. It's been the perfect setting to invite folks into the possibility that it's okay to be honest. It's been the perfect place to start a conversation about mental health.
We hear from so many folks who say that Warped Tour is where they found out about TWLOHA. They saw their favorite artist wearing a shirt. They noticed the TWLOHA tent and wondered about our name. They picked up an info card. They bought their first TWLOHA shirt. They had a conversation with someone from our team.
We are forever grateful to Kevin Lyman and his team for their generosity. Along with other nonprofits, we've been invited to Warped Tour and have been asked for nothing in return. For more than a decade now, they've simply welcomed and included us.
We'll say that epic farewell to Warped Tour on August 5th in West Palm Beach. Right now, we're excited to say hello, to hit the road one last time and to do our best to bring hope and help to folks at the 38 stops along the way."
Whether it's your first Warped Tour, or your 20th, our hope is that you will find the TWLOHA tent and make it a point to stop by. Because it's the opportunity to talk to you that makes the months of travel and long days spent under the summer sun worth it. You're the reason we show up. You're the reason we raise the TWLOHA flag each day.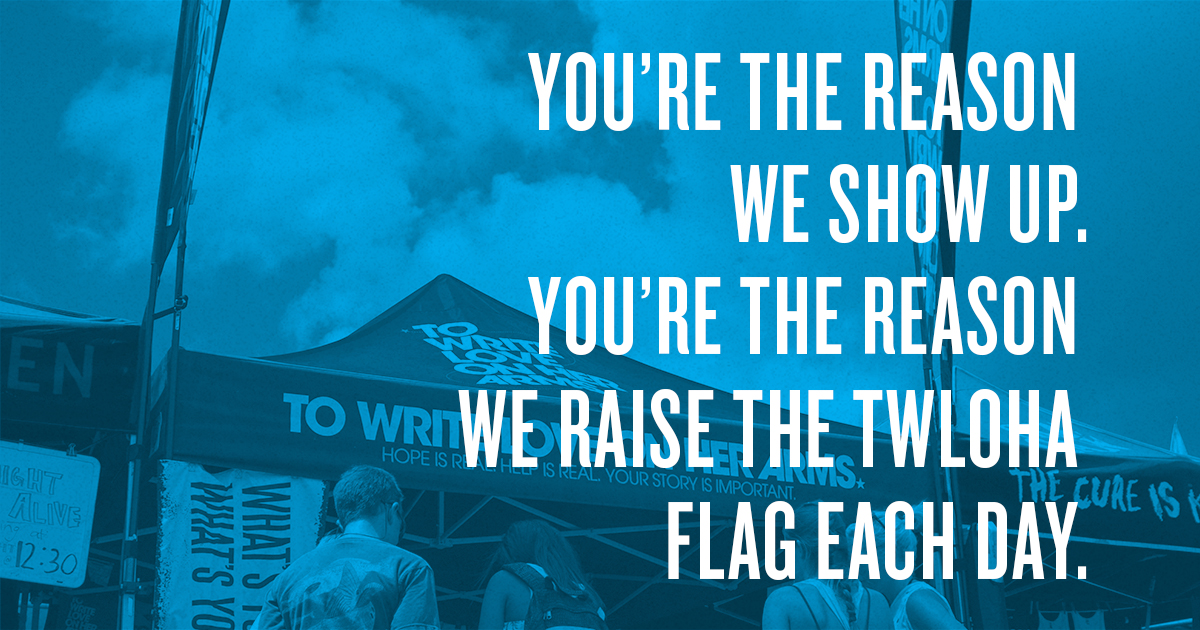 And when you come to the TWLOHA tent, we want you to remember: The mental health resources on the table, they are for you. The merch we bring with us, it was designed with you in mind. And the people behind the booth? They want to be a safe space for you to share your struggles.
We hope to see you on the road soon.
__________
Meet This Year's Warped Crew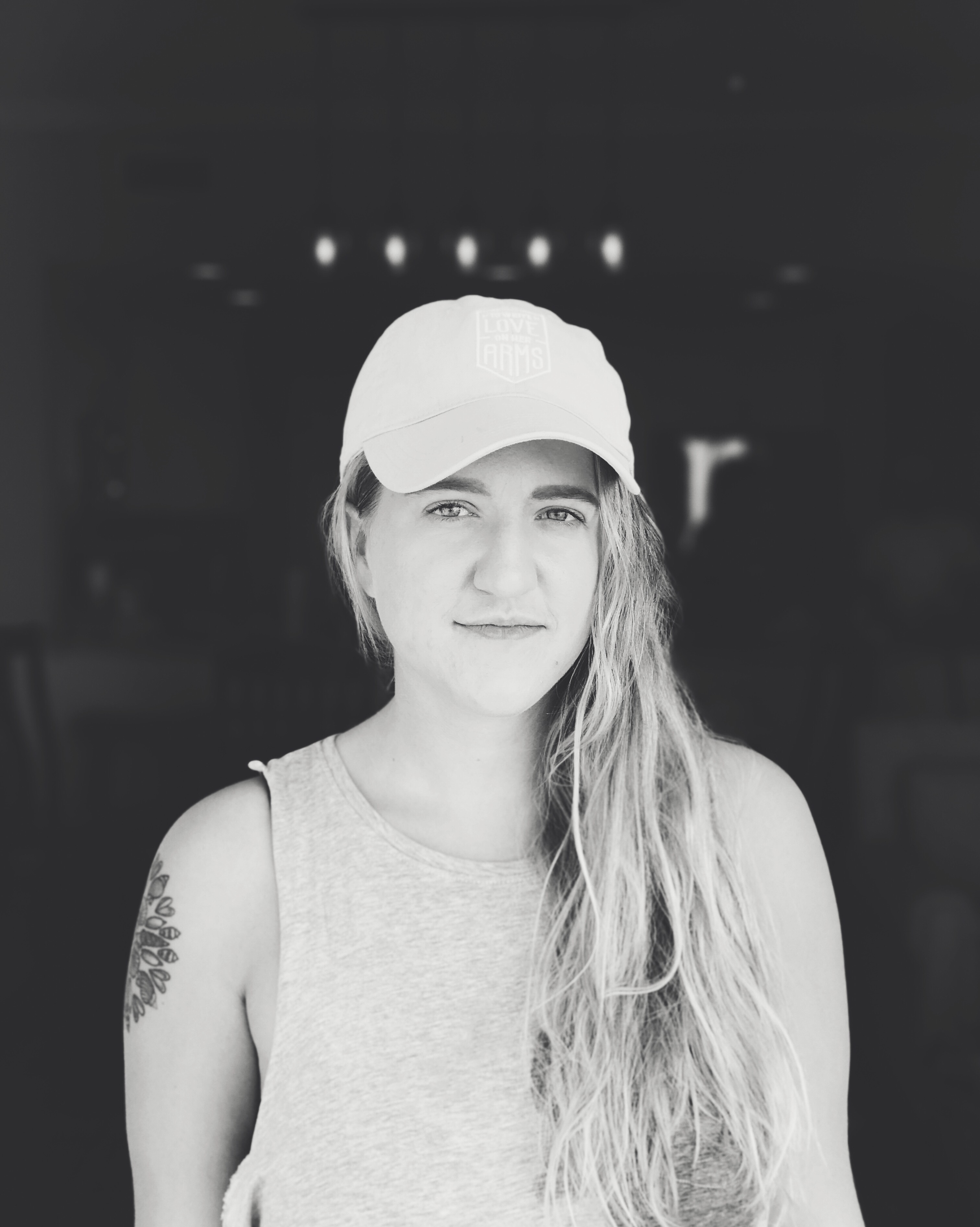 Elizabeth Wilder
This will be her third summer out on the road representing TWLOHA on the Vans Warped Tour. She began her journey with us two and half years ago as an intern, and has since joined our staff as the Music + Events Coordinator! In addition to coordinating our annual Run For It 5k, Elizabeth has been behind the booth at events across the entire country, like Bassnectar Gatherings and Wanderlust. Whether it's an EDM music festival or a yoga retreat, she's done it all.
What she's most looking forward to this summer on Warped:
"Jumping on the tour for the first time was extremely out of my comfort zone, but being able to bring a message of hope and help to thousands of people every single day made it worth it. Each year feels easier, and as we gear up for the final Vans Warped Tour, my hope is that I'm able to dig deep and truly connect with every person I cross paths with on the road this summer. I'm always humbled and honored to hear others' stories, and how that story essentially becomes a part of TWLOHA. If you see me under the tent, don't be shy! I love a good high five and a sweaty hug."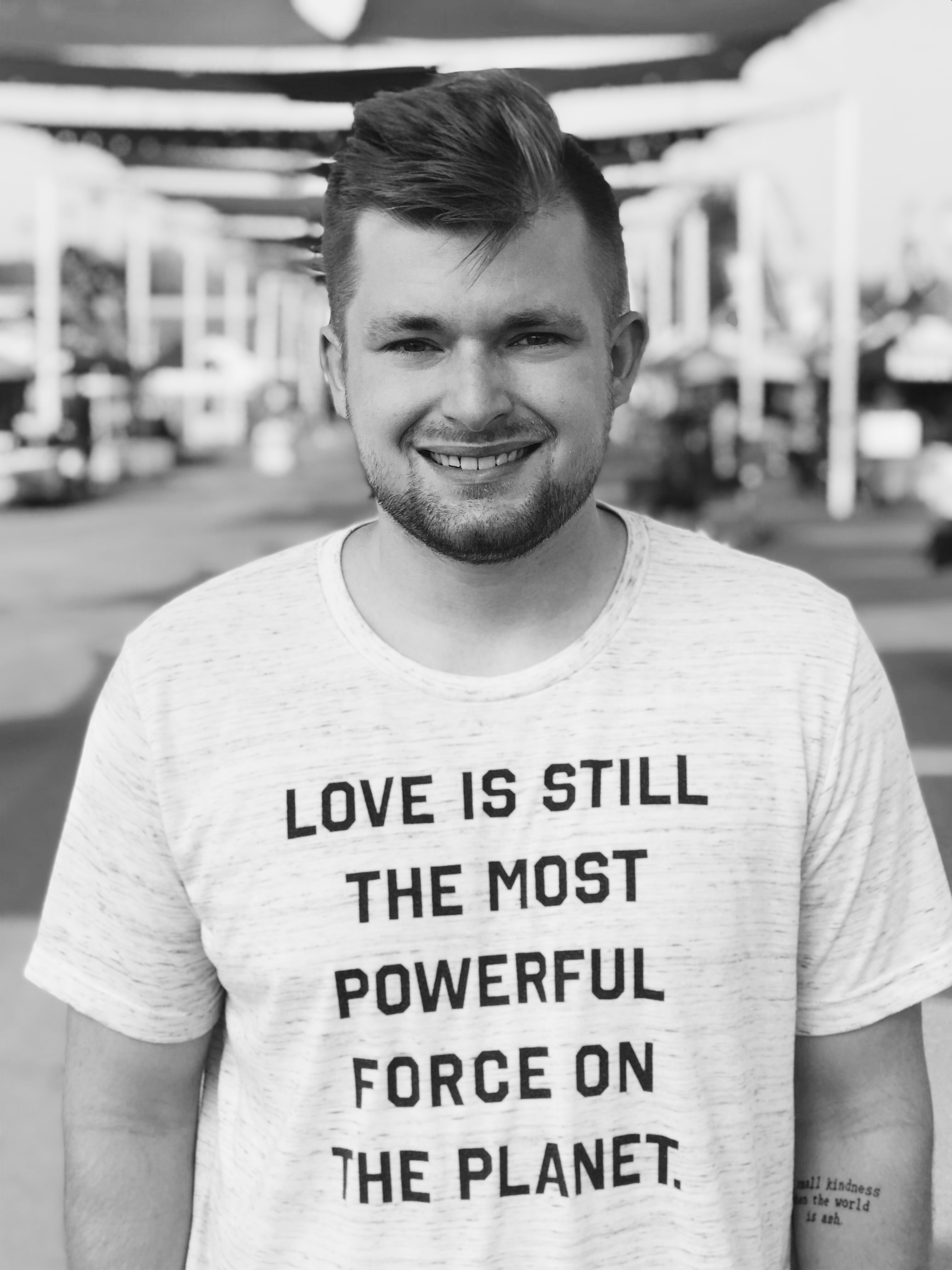 Austin Obermeyer
Austin became a member of the TWLOHA crew as an intern during the summer of 2017. Aside from being behind the booth at a handful of events, this is his first year representing us on Warped Tour! Between his love of music festivals and passion for helping people, Austin is the perfect addition to our road crew.
What he's most looking forward to the summer on Warped:
"I'm excited to dive straight into tour and start adapting to life on the road! Despite the changing scenery and venues, it's humbling to know that we get to meet incredible supporters wherever we go. I'm looking forward to connecting in a way that's unique and a bit out of the ordinary.  If you ever see our tent out on the road, feel free to stop by and give us both a crisp high five."
Check out all of the cities we'll be at this summer here!